"AGJ -Authentic Goods from Japan- " is the shopping site where you can find unique authentic Japanese products. We deliver our products to the U.S. and all over the world directly from Japan.
AGJ Original Kimono-Glass Dish / Plate "Butterfly" Nishijin Yuzen Kyoto
AGJ Original Kimono-Glass Dish / Plate "Butterfly" Nishijin Yuzen Kyoto
Our Selling Price: US$400.00(tax excluded)
This
AGJ
original glass is a dish or plate which sandwiches Japanese traditional Kimono or Kimono belt between two glass plates.
This design is an
AGJ
original. You can not find anywhere else.
The traditional Japanese Kimono (Nishijin brocade or Kyo-yuzen) or Kimono's belt is in between two glass plates.
Nishijin:
The area of the textile industry including Nishijin-ori (Nishijin weaving).
Kyo-yuzen:
Traditional Kimono dyeing in Kyoto.
For sparkling fancy interior and food dish.
Brings about a nice scene on your dinner table at your special moments.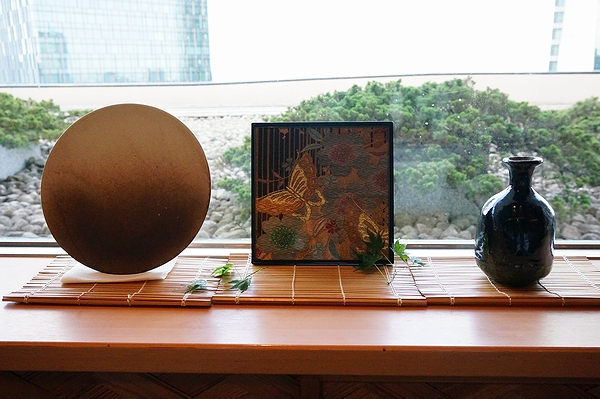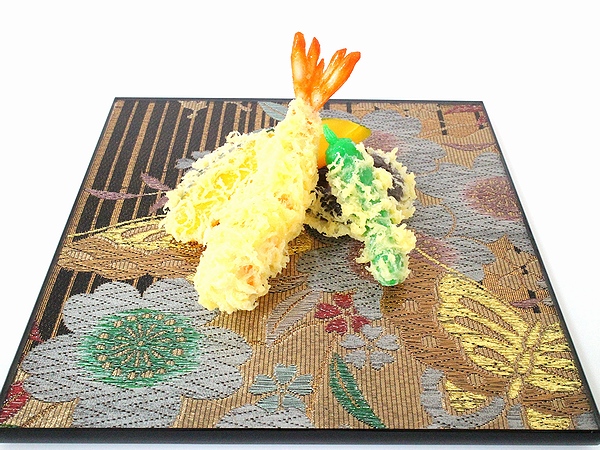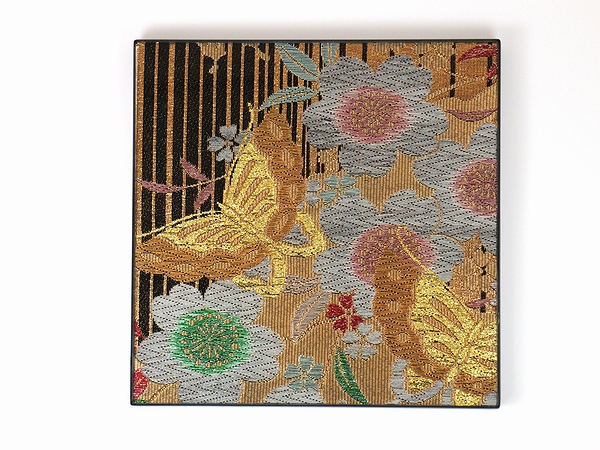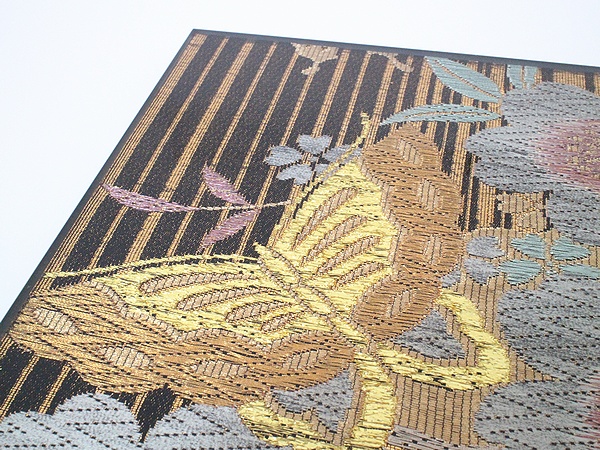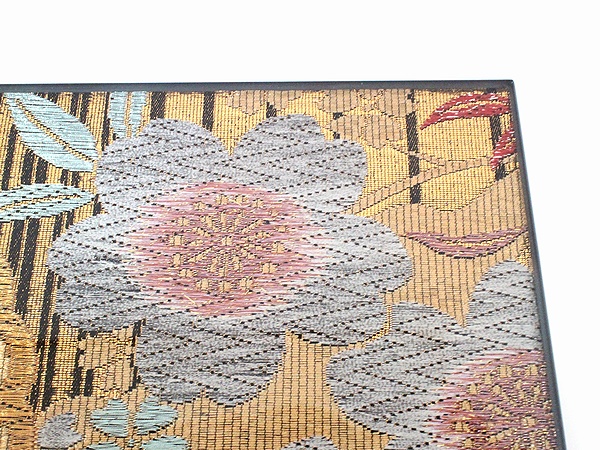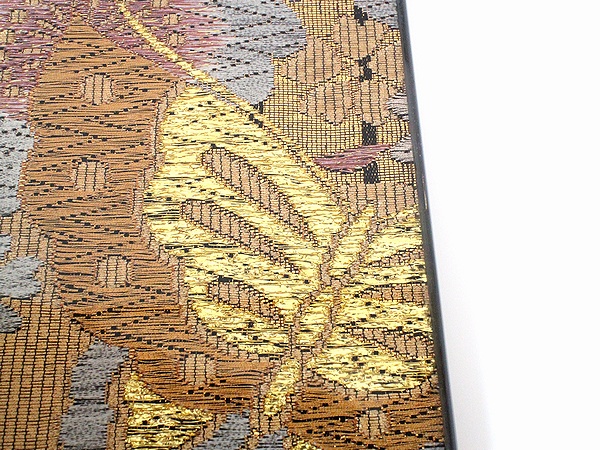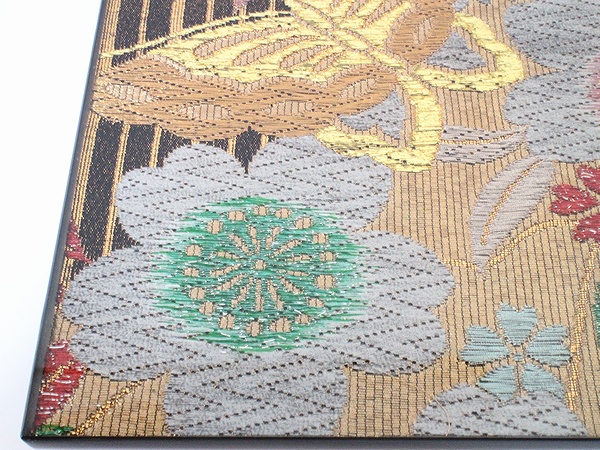 Comes with a special paulownia wood box.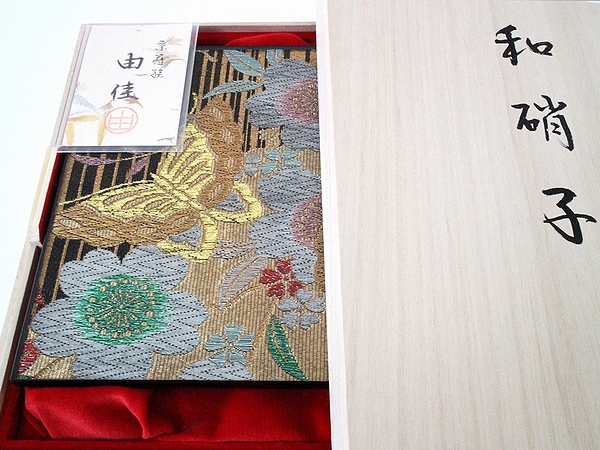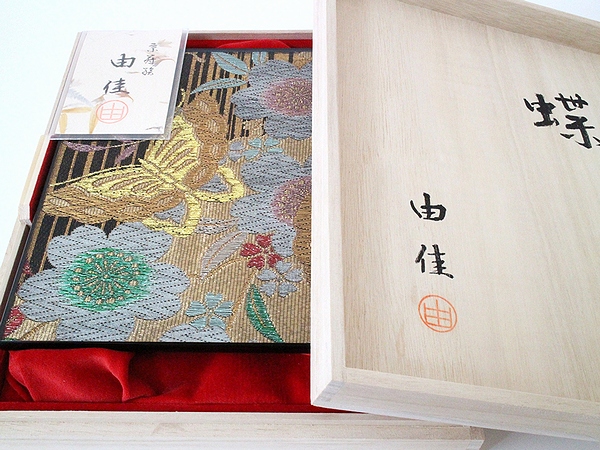 [About Artist]
About Artist who has made up "Kimono-Glass Dish" (Kimono or Obi(Belt) in between two glass plates.

Mituyasu Yokota developed his own medium and process as a contemporary means of respecting and reviving the traditional art of Japanese Kimono and Obi. These practices are today less and less common, so by preserving their memory in glass, Yokota creates and preserves a tribute to their rich heritage and history. In his works, Yokota fuses traditional Japanese papers to glass, occasionally incorporating extra three-dimensional elements like diamonds and, in some works, actual vintage Kimonos from the Edo period. Founder and sole practitioner of this method, Yokota calls his artwork and process "Kimono-Glass Dish."

Indeed, in the spirit of the tradition that he seeks to preserve, Yokota is able to recreate that very elegant, delicate sense of natural beauty, calm, and peace that can be found in so much of the history of Japanese art. In pastel colors, flowers, cherry blossoms, and birds sweep, as if on a breeze, across abstracted backdrops. Japanese culture and history is clearly of primary importance to Yokota, who has also referenced in his work the much-heralded 11th century novel by Murasaki Shikibu, The Tale of Genii.


[Description]
| | |
| --- | --- |
| Name: | Kimono-Glass Dish "Butterfly" |
| Origin: | Kyoto, Japan |
| Size: | 200mm x 200mm x 8mm |
| weight: | 675g |
| Shipping: | FREE SHIPPING! |
| Others: | AGJ Original Design |